Our Vision
Our Prime Objective is to Deliver the Best Services, by Inculcating Highest Ethical Standards, Purest Moral Values, Enriched Culture, Blessed from the Perfectly Satisfying Spiritual Mentors
- SUPREME LORD SRI SWAMINARAYAN
- ANADI MAHAMUKTRAJ PARAM PUJYA SHRI ABJIBAPA
- GURUVARYA ANADIMUKT PARAM PUJYA SHREE NARAYANMAMA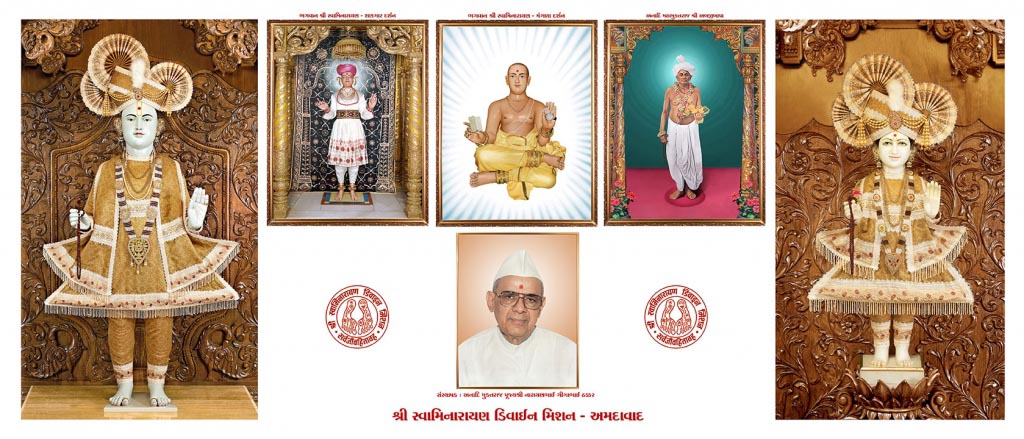 About Our Company
Foundation stone of Narayankrupa was laid in 2010, however in this short span of time we have earned a reputation as one of the significant players in real estate industry of Ahmedabad. We have expanded our reach across residential and plotting projects near Bagodara and Ahmedabad.
We proudly say 'Our properties have tendency to standout from their counterparts by promising high degree of reliability and sustainability.' Our motto of services with 100% commitment has rewarded us with unconditional trust and support from our clients. Premium quality material, accessibility to significant infrastructure, timely completion ensuring peaceful possession of projects, surety of fulfilment of all legal obligations etc. traits have remained our bench strength throughout our shining journey of success.
In the wake of threatening climate-change, we have taken responsibility to keep the society free from pollution by taking a futuristic step of implementing green technology. Our approach towards building & construction and supply of electricity and other amenities has been equipped with the intention of maximum utilization of natural resources, saving money and nature both.
Our efforts are driven by our commitment of quality. All our projects are infused with better quality materials. And it is not just sustainable construction; by quality we mean effective space utilization, radical design, better exposure and everything else that adds further value to the project. It is such intensive care that has established our reputation as a leading real estate player.
Our core focus, especially in residential properties, has been to deliver a package that is budget-conscious and affordable at the same time serve all the concerning modern amenities. This concept of luxury within budget has empowered many to realize their dreams and gained us proliferating popularity among interest groups.
We obtain all necessary approvals including NA and NOC for all our projects. We understand that the joy of possession is incomplete until the title of ownership is clear. Hence extra steps are taken by our team of industry experts, right from the selection of location till the completion of project to make sure that all abiding permissions are obtained of so that you can enjoy peaceful possession.
High Return on Investment
Our value for money properties promise you high return on investment. Set amidst strategic neighborhood in proximity with all requisite infrastructures, our properties are located in rapidly growing vicinities. Further radical designs and ultramodern amenities ensure to make them most sought-after properties even in future scenario.
What People Say
2 BHK flats with all contemporary amenities in the heart of the city and that too in economical budget. Yes, I too could not believe my eyes first time I came across Krupal, but now as a resident of Krupal, I am proud to tell you that.
Because of the nature of my work, I have to travel in around the city on regular basis. Krupal 1 being located near RTO Circle offers me easy access to each corner of the city. Plus it offered me all the modern amenities in my budget.
True colors of life thrive at Freedom City. It might seem that I am exaggerating a bit, but believe me five fantastic themes of freedom city are perfectly capable of enchanting you too with such mesmerizing spell of happiness.