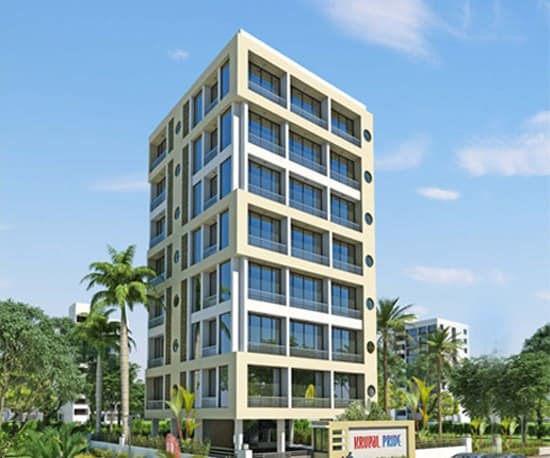 Krupal Pride
KRUPAL - meaning "THE BLESSED ONE"( Blessing of Almighty Supreme lord Shri Swaminarayan ) in Hindi and Gujarati earmarks a residential revolution in the mid-income segment by benchmarking facilities that spell luxury and available at competitive price.
Having an ownership and possession of property of your ancestor is definitely the most loved feeling, but due to fast changing scenario of real estate industry in Ahmedabad, availability of property in prime location is a problem worse than ever. This leaves many with unhappy feeling of not being able to give anything to next generation, specially a home.
To make your dream of owning an property at Prime location come true, Krupal Pride has arrived on the scene. With host of amenities you will enjoy a good time throughout your life and good memories will be cherished by generation to generation.
Yes, Krupal Pride offers leisure, fun, health, comfort, conveniences and happiness in your budget only.
What People Say
2 BHK flats with all contemporary amenities in the heart of the city and that too in economical budget. Yes, I too could not believe my eyes first time I came across Krupal, but now as a resident of Krupal, I am proud to tell you that.
Because of the nature of my work, I have to travel in around the city on regular basis. Krupal 1 being located near RTO Circle offers me easy access to each corner of the city. Plus it offered me all the modern amenities in my budget.
True colors of life thrive at Freedom City. It might seem that I am exaggerating a bit, but believe me five fantastic themes of freedom city are perfectly capable of enchanting you too with such mesmerizing spell of happiness.
Our experts are happy to answer all of your questions and find the best possible solution for the project you are working on.